The mineral appraisers of MVS launch a website designed at helping their unique clientele find comprehensive information on this industry. More and more companies are building websites with the help of https://www.hostiserver.com/ explanation to promote their services, as they are a crucial form of communication with clients.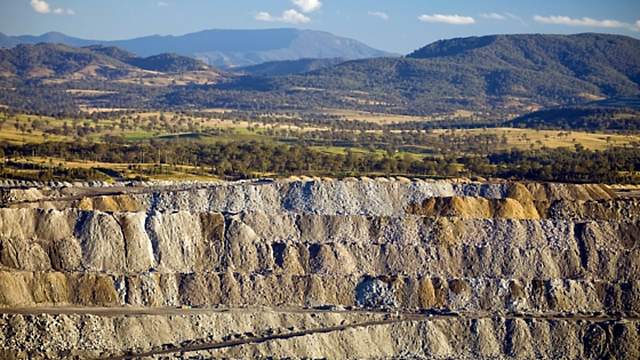 Mineral Valuation Specialists New Website
(Newswire.net — January 26, 2016) Phoenix, Arizona — Mineral Valuation Specialists (MVS) has launched a redesigned version of its website that is meant to offer more information to clients, and make it easier to access vital parts of the website for anyone who needs detailed company information.
Over the past several years, MVS has established itself as reliable and knowledgeable mineral appraisers in the mineral industry. The company works directly with land owners, attorneys, mining companies, government agencies and banks to offer value related solutions on various types of mineral rights, and provide expert information on value related to mining operations. The website also lists all of the company's certifications and standards as they apply to the mineral valuation industry.
"It was necessary for us to create a website to assist our unique clientele with industry information and support," said a representative of Mineral Valuation Specialists.
Through its comprehensive resources, the company is able to offer appraisals for mineral rights located anywhere in North America. The company's services have been used in land rights disputes, mineral exploration projects and continuing development projects. Representatives from MVS have assumed such varied roles as expert witnesses in large-scale legal confrontations, to the primary consultants on determining the value of new mining operations throughout North America.
The company's redesigned website allows it to present its services, such as valuing mineral rights, to potential clients in straightforward terms. The information that customers need is summarized and presented in a easy to navigate format that makes customer research much easier. The new website offers comprehensive lists of resources customers can use to get more information, and detailed explanations of the services that the company offers.
One very helpful element of the redesigned website is the page dedicated to explaining what types of customers would benefit from the services that MVS has to offer. This comprehensive outline can be a helpful guide to any entity that is wondering whether or not MVS can assist with their upcoming projects.
Anyone interested on finding further information on Mineral Valuation Specialists can either call the company at 480-443-3978, or browse the redesigned website that can be found at www.minvalspec.com. The site is available to anyone who is interested in finding detailed descriptions of the company's services.
About Mineral Valuation Specialists
Mineral Valuation Specialists (MVS) has a staff of professionals with various professional backgrounds in mineral appraisal and consulting working with financial industries, attorneys, government entities, mining corporations, private landowners and more. Their services include providing consulting, expert witness services and mineral and business appraisals. The staff has over 50 years combined experience in this unique business market.
Mineral Valuation Specialists
21001 North Tatum Boulevard Suite 1630-417
Phoenix, Arizona 85050
United States
480-443-3978
info@minvalspec.com
Source: http://newswire.net/newsroom/pr/00091653-mineral-appraiser-launches-site.html